Wil jij weten hoe je een kledingstijl creëert waar je heel blij van wordt? Met deze workshop ontdek en leer je wat het beste bij je past. Jouw persoonlijkheid staat centraal, er is namelijk maar 1 persoon zoals jij. We kijken samen hoe je kledingstijl verrassender kan, ''out of the box'' en toch helemaal jezelf. Je krijgt veel handige tips, nieuwe inspiratie en verrassende inzichten over o.a. combinaties maken, pasvormen, kleuren en het toepassen van de nieuwste modetrends. Je voelt je goed als je zeker bent over je kledingstijl, dit straal je ook uit. Laat je kledingstijl jouw kracht benutten en kom krachtiger over!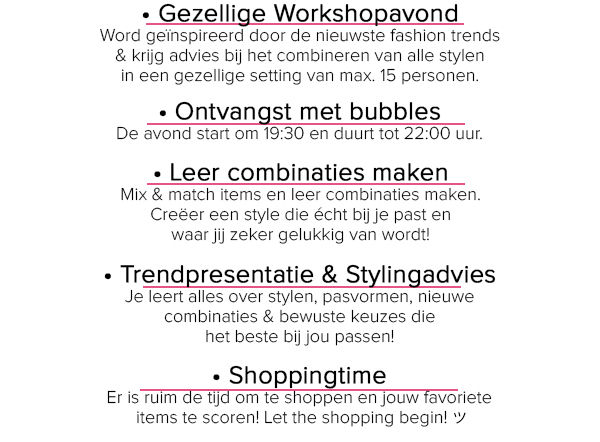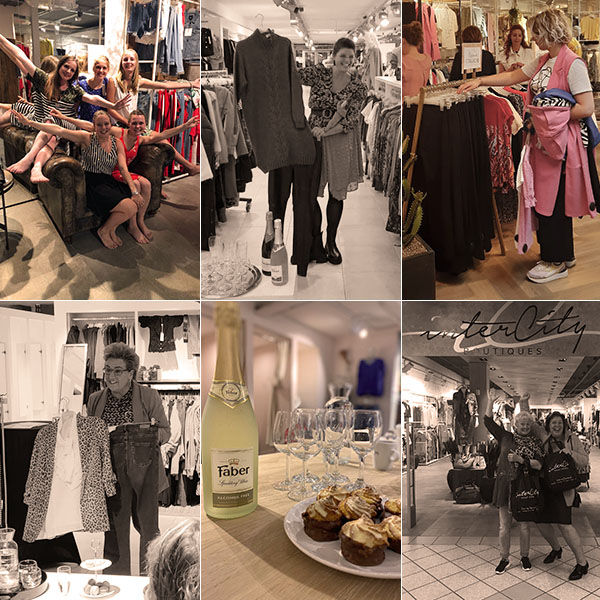 ---

Wil je liever persoonlijk & gratis advies en alle aandacht voor jezelf?
Toe aan een nieuwe look of leer je graag combineren? De Intercity Style Advisor helemaal voor jezelf? Dat klinkt als een shopfeestje en dat is het ook!
Maak een afspraak en ontvang 1 op 1 persoonlijk en duurzaam styleadvies incl. trendpresentatie en kom 2 uur lang shoppen!


Een Intercity Boutique Style advisor die speciaal tijdens openingstijd van de Boutique voor jou gereserveerd is, staat voor je klaar, luistert naar jouw wensen en inspireert je met de nieuwste collectie! Je gaat gegarandeerd stralend naar huis. Deze shopping afspraak is geheel vrijblijvend en onder openingstijd van de Boutique. Max. 3 personen!